Single Arm Full Motion Mount Suitable for TV 32-52″ (T101)
Model name: T101
Colour: Powder black coated
Suitable for most LED/LCD TV
Descriptions
Tv size:
32-52"
Vesa:
100 x 100 – 400 x 400mm
Vertical tilt:
-5/+8°
Swivel:
90°
Max load:
31.8Kg
Distance from wall :
55-500mm
Colour:
Powder black coated
Suitable for most LED/LCD TV

#Samsung #Sony #LG #Xiaomi #Panasonic #Sharp

Freedom to rotate TV from left to right.
Can be retracted back with only 55mm gap from the wall.
With the ability of extended arm, inserting hdmi, usb is easier.
Strong and sturdy.

Warranty

2 Years on product

1 Year on workmanship (For installation done by Tivi Solutions only)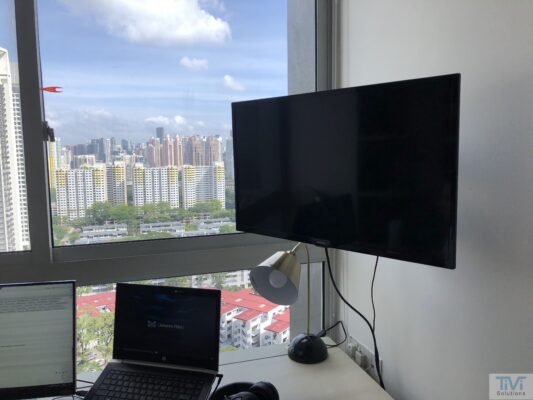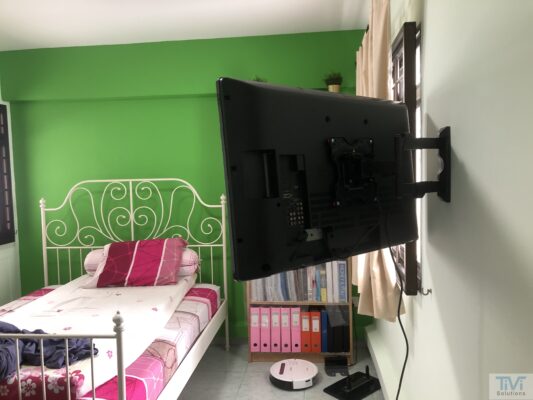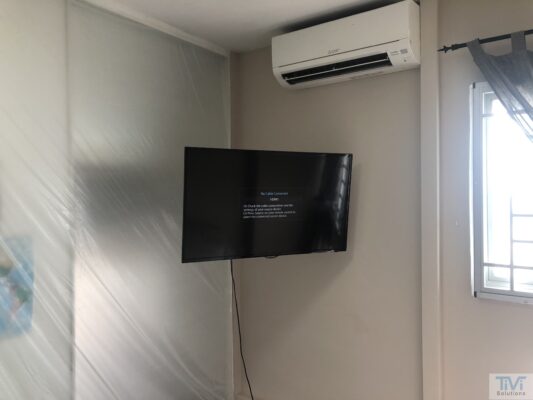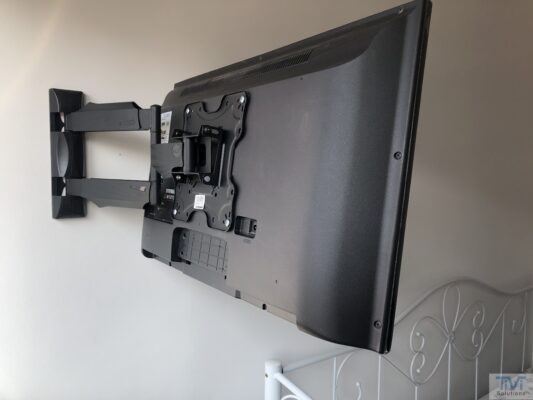 Extend and Retract
The Single arm full motion mount will allow you to extend out your tv, swivel left and right
and retract back to its original position with a slim gap of only 5cm from the wall.
This is why the single arm is so popular and widely used in the recent years.
Unlike traditional fixed mount bracket, the single arm allow users to access the back of
the tv freely to insert cables or clean the back of the tv.
Tilting function
Not only it is able to swivel, the single arm is capable of tilting forward and backward with an angle of -5/+8 degrees
to suit your desired position.
Compatibility
T101 Single arm full motion mount is suitable for most tv ranging from 32-52″ with a Vesa pattern between
100 x 100mm – 400 x 400mm. To measure the Vesa pattern of your existing tv, you will look for 4 screw holes at the
back of your tv. Simple use a measuring tape to measure the distance between the screw holes horizontally
and vertically. If the distance is within the range of 100 – 400mm, your tv is compatible with the bracket.
Warranty
We provide 3 years warranty on all our products and 1 year warranty on workmanship for installation done by us.
Worry less as our product are made of good quality. With the correct usage, most of the products can easily last
you more than 5 years.